What are Sitelinks?
Wouldn't you want to create more opportunities to direct your targeted audience to reach a greater number of pages within one Search Result or Ad? Then you need to learn about sitelinks. They're those extra links that show up under your Site's main URL in search results or ads on Google.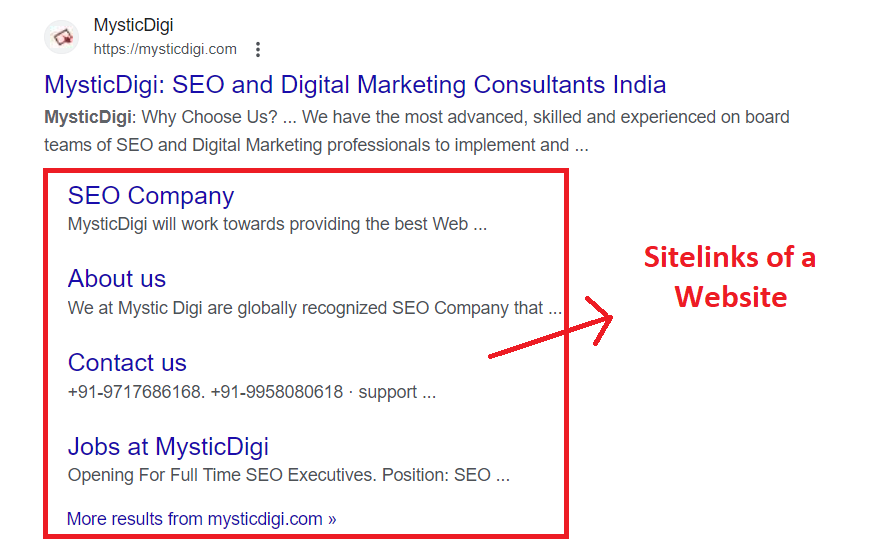 Sitelinks were initially introduced by Google in 2005 and 2006 to help users navigate to relevant information on a website quickly. Sitelinks are shortcuts that save users time and allow them to find the information they're looking for. Google also stated that sitelinks are critical for mobile conversions, as they provide more options and visibility for users on smaller screens.
Sitelinks can improve your Click-Through Rates (CTRs), as they take up more space on the Search Engine Results Pages (SERPs) and make your site stand out from the competition. They can also improve the visibility of your internal pages, especially those that might be underperforming or hidden in your site structure.
But how do you get sitelinks? And what are the different types of sitelinks that Google shows? Don't worry, we have got you covered, so you can leverage the power of sitelinks for your website.