What is Google Analytics?
If you have a website or an app, you probably want to know how it's doing. How many people are visiting it? Where are they coming from? What are they doing on your website or app? How can you make it better for them?
These are some of the questions that Google Analytics can help you answer. Let's take a closer look and learn what Google Analytics is all about
Google Analytics: Empowering Data-Driven Decision Making
Google Analytics is a free service from Google that helps you track and measure your website or app visitors' data. It's like a spy that tells you everything about your visitors: who they are, where they come from, what they do, how long they stay, and more.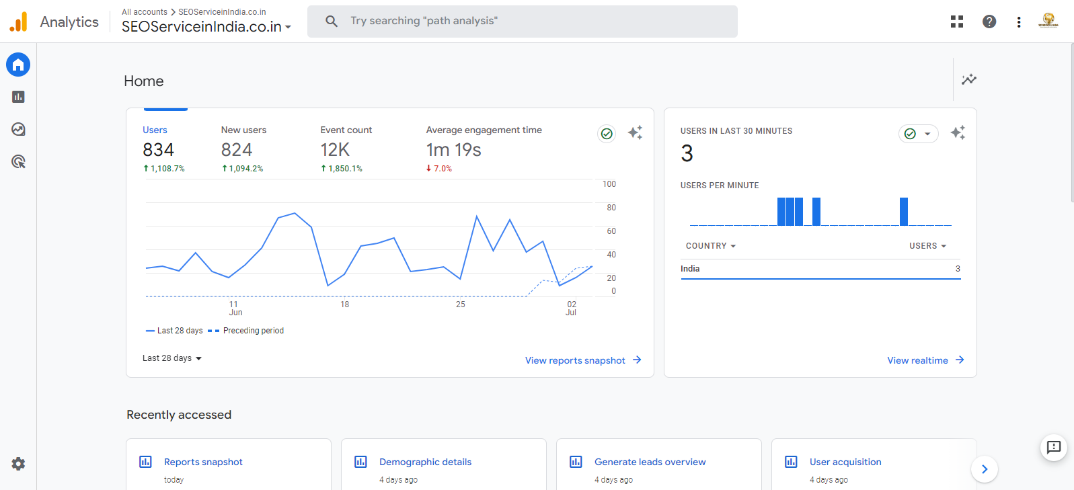 You can use Google Analytics to learn more about your customers, their behavior, preferences, and needs. You can use this information to improve your marketing, your website or app, and your sales.
Key Uses of Google Analytics
You can use Google Analytics to find out which pages or features are the most popular and which ones need improvement
See which marketing channels or campaigns are driving the most traffic and conversions.
Understand how your visitors move through your website or app and where they drop off.
Segment your visitors by different criteria such as location, device, age, gender, etc.
Set up goals and track how well you're achieving them.
Test different versions of your website or app and see which one performs better.
And much more!