What is Google Analytics 4?
Step into the dynamic world of Google Analytics 4 (GA4), the cutting-edge web analytics service that empowers you to unlock valuable insights into your website and app traffic. With GA4, data-driven decisions become effortless as you enhance your marketing strategies and stay ahead of the competition. Launched in October 2020, GA4 represents a significant upgrade from its predecessor, Universal Analytics.
In a significant development, Google has discontinued the operation of Universal Analytics as of July 1, 2023, making GA4 the primary analytics solution moving forward. This transition highlights the critical importance of embracing GA4 to ensure uninterrupted access to advanced tracking and reporting capabilities.
At its core, GA4 aims to provide you with a comprehensive view of your customers' journey across diverse devices and platforms. By seamlessly integrating data from various touchpoints, GA4 equips you with a deeper understanding of your audience, enabling you to optimize marketing efforts and deliver exceptional user experiences.
In laymen terms it can be said that the main goal of GA4 is to help you understand how your customers interact with your website and app on different devices and platforms. By studying user behaviour, GA4 gives you valuable insights that can improve your marketing efforts and create better experiences for your users.
Come with us as we dive into the world of GA4 and discover its amazing features that will change the way you look at web analytics. Get ready for the future of making decisions based on data and start an exciting journey with GA4!
How has GA4 made Analysis Easier for its Users?
Google's latest update brings exciting changes to GA4's dashboard. They have added new tabs that make it much easier for users to find the information they need in their analytics. These tabs enhance the user experience by simplifying access to important data. Now, users can effortlessly explore different analytics and quickly find the specific insights they're looking for.
Some of the new tabs in GA4 are:
Explore (GA4): This tab allows you to create and customize your own reports using various techniques and templates, such as funnel analysis, path analysis, segment overlap, etc. You can also use the Insights feature to get automated suggestions and insights based on your data.

Advertising (GA4):This tab shows you how your Google Ads campaigns are performing across different channels and devices, such as YouTube, Search, Display, etc. You can also create and activate audiences based on your analytics data.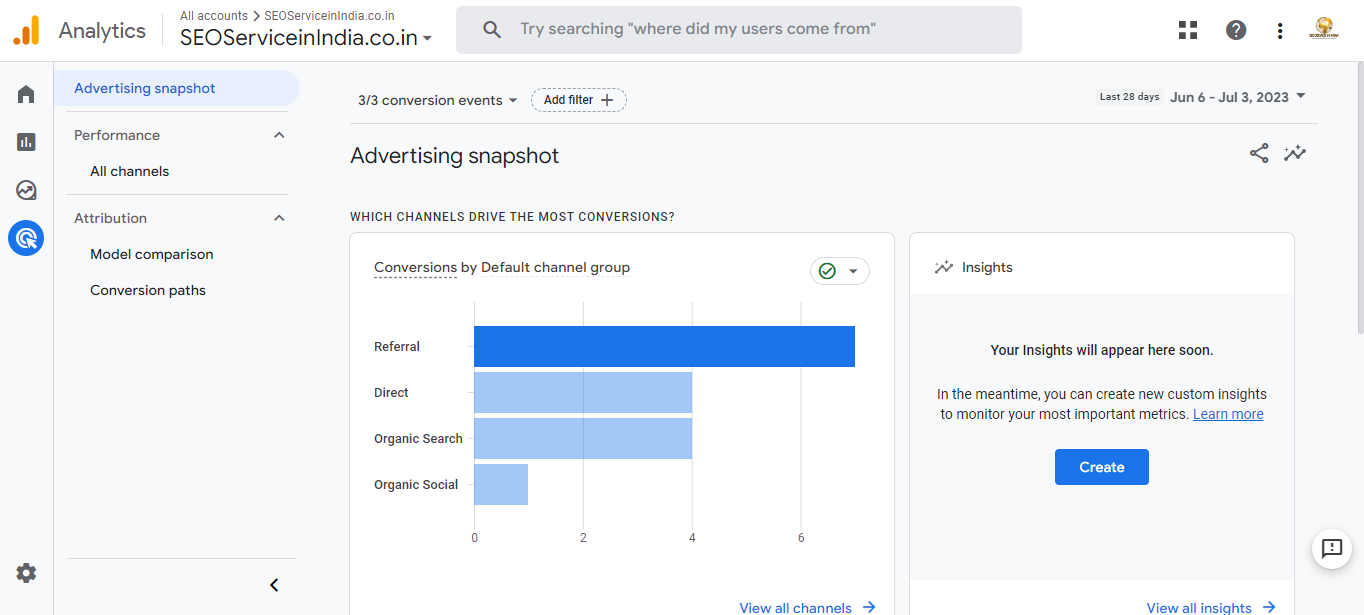 Business Objectives (GA4):This tab provides you with a tailored collection of reports based on the information you provide about your business when you first set up Google Analytics. When you set up your account and provide your business details, the tab replaces the Life cycle tab. For example, if you select "Drive online sales" during setup, then the Business objectives tab would include reports such as Ecommerce purchases, Promotions, User purchase journey, etc. The tab helps you find information that's relevant to your business goals.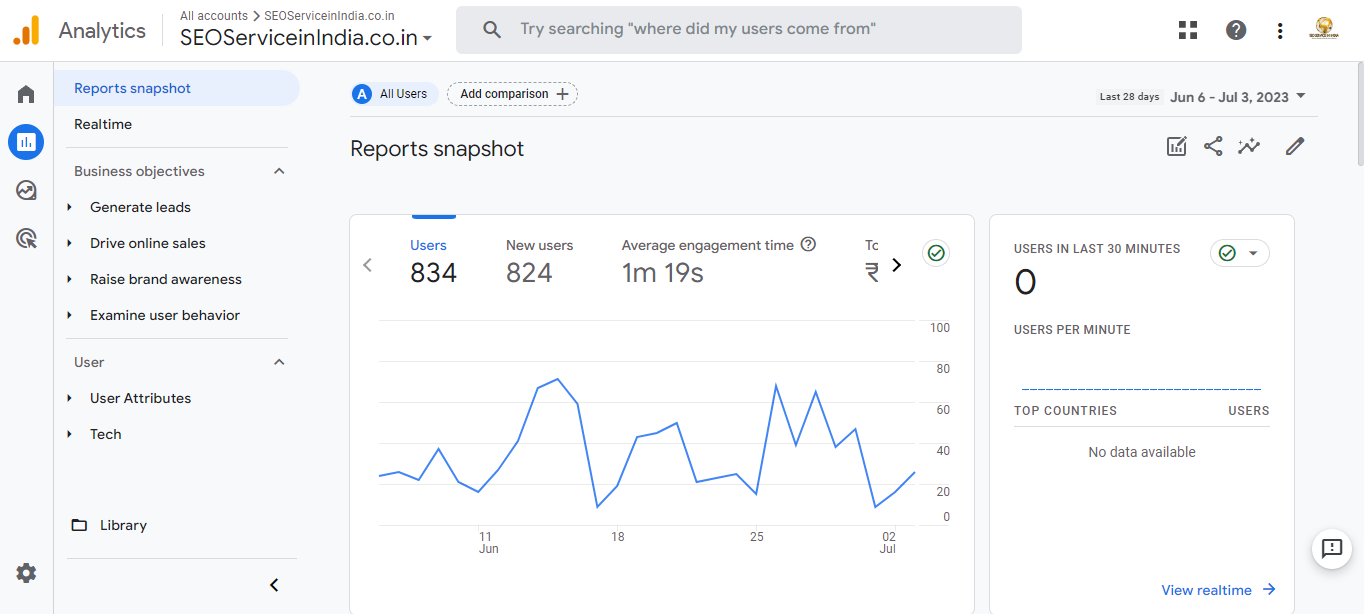 Don't miss our next update.